Seven years after filing suit, a North Carolina woman and her husband were awarded $68 million dollars for serious injuries caused by C.R. Bard's defective pelvic mesh products.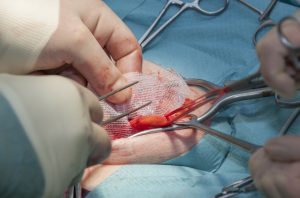 In 2009 Mary McGinnis was implanted with the Avaulta Solo Support System and Align Trans-Obturator Yrethral Support System, two pelvic mesh products manufactured and sold by C.R. Bard, Inc. and other defendants. Ms. McGinnis was implanted with these mesh products in an attempt to treat Ms. McGinnis' stress urinary incontinence and to provide bladder support. Shortly after implantation of the mesh, Ms. McGinnis began having severe pains from nerve damage and pain during sex. She had to undergo several surgeries to attempt to correct the problems.
Ms. McGinnis and her husband filed suit in 2011, alleging that C.R. Bard knew the pelvic mesh was unsafe at the time the products were implanted in Ms. McGinnis, and that Bard failed to warn doctors about the dangers of the Avaulta and Align pelvic mesh. At trial lawyers for Bard argued that the Defendants met all industry standards and requirements for placing the Avaulta and Align mesh products on the markets.